Hostess for events in the Alpes-Maritimes
A tailor-made support for individuals and professionals
Prestige-VIP evening, cocktails, dinners, trade fairs, professionals, fairs, congresses, seminars, our hostesses event reception in the Alpes-Maritimes are at your disposal service! They support you in monitoring arrivals listings, assistance with departures, the practice of customs access, with handling of baggage disputes and the transfer of passengers to outside shuttles (buses, private drivers, taxis).
Event reception
Hosting your event is essential for the image of your company, which is why Tiffany Agency provides quality staff (hostesses / hosts, models, bilingual / trilingual, hostesses, actresses, makeup artists, hairdressers, security guards) to make each of your events a success.
The reception staff is rigorously selected to perfectly meet your expectations.
Naturally, the human qualities of hosts and hostesses as well as their good manners, their team spirit and their language skills are taken into account.
We operate within the following framework:
Trade fairs
Congress
Medical Congresses
Evenings – Cocktail
Sporting events
TV Show
Convention – Seminar
General meetings
Airport reception (transfer of passengers to external shuttles: bus, private drivers, taxis)
Allure has been a member of the Paris Convention and Visitors Bureau since 2008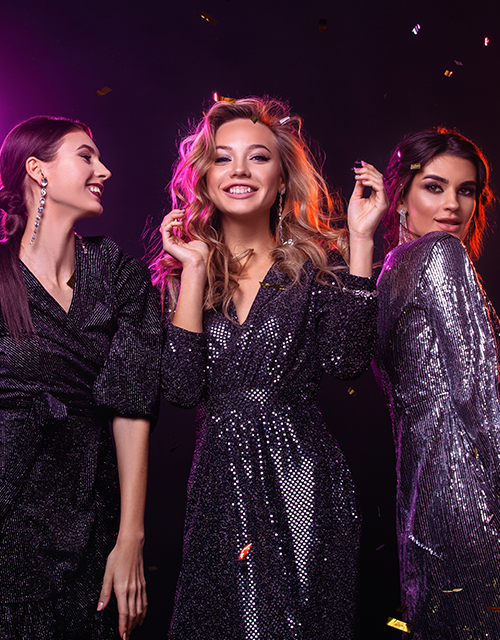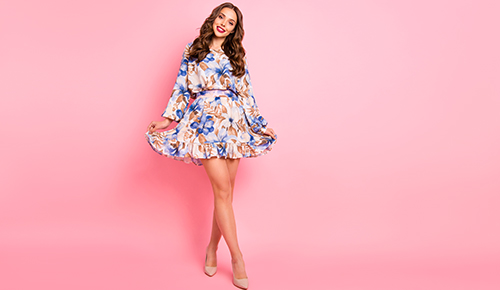 Mannequins
Tiffany Agency offers to beautify your event to its climax.
We have a large network of French and foreign models in order to represent your company perfectly.
These professional models are at your disposal for all types of events: Shootings, parades, conferences, exhibitions, corporate evenings …
Company welcome
Your success being ours, it is important to us to ensure the success of all your events, which is why Tiffany Agency requires the best of its teams (Hosts / Hostesses / Models / Security guards / Drivers) and ensures you the best of the first contacts within your company.
For each service, we carry out an in-depth analysis of the demand, the objective being to integrate into your project, adapt to your needs, your schedules, your requirements, your customers and your guests. p >
Our mission is to ensure a perfect welcome, to manage the logistics by your side, to facilitate the task of your teams, and to assist you in an efficient and dynamic way.
Thus, our hostesses and reception hosts guarantee you the assets necessary for the smooth running of your event.
Welcome and orientation of your clients or guests
Personalized support, management of arrivals and departures. Conference and speaker assistance
Control of invitations, ticketing, delivery of badges, documentation, listing signing, support for accreditations, checking of entries
Telephone switchboard, secretarial services, computer input
Locker room management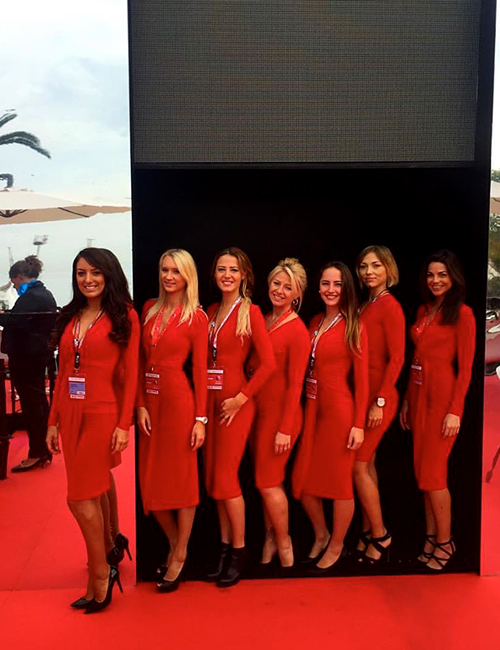 Street marketing / communication
Tiffany Agency provides its hostesses and receptionists in order to best convey your company's message.
The staff of Tiffany Agency will be for you a marketing support to convey your message, your image as well as present your products and your services.
Ensure your success by using our services for various commercial operations such as sales, end-of-year celebrations, mothers and fathers day, birthdays, inaugurations …
We therefore offer the following services:
Advertising distributions
GMS sales animation
In-store sales animation – network
Product launch
Promotional tour, sampling
Additional sales force
Home fairs, outdoor exhibitions
Press, street marketing
Duty-free commercial events
Services for events, conferences, accreditation, information, press and VIP reception
Head hostess, couriers, storekeepers, assistant secretaries, runners, locker rooms
Concierge
Tiffany Agency offers a concierge service that will free you from organizational constraints.
Our hosts offer you a tailor-made service with trusted contacts in order to offer you an exclusive and personalized service.
We therefore offer you the following services:
Seasonal rental of apartments, houses and services
Provision of "Personnal Shopper"
Provision of professional drivers
Make-up / hairdressers available
Provision of artists (singers, dancers, musicians …)
Organization of your Evenings, Weddings and Birthdays
Management of your Professional and Private Stay